In total four schools have been host to TNEC this week with the team each saying what a joy each one was. 🙂
Blythe Bridge High School, a school in our home city of Stoke-on-Trent, was first on the list to host TNEC this week. The winning team 'Work Hard Achieve More' demonstrated key enterprising characteristics coupled to all four P's (product, place, price, promotion). Well done!
King Edward VI hosted the Gandy's Flip Flop challenge with their winning team focusing on animal shaped flip flops with the ingenious name Aniflops!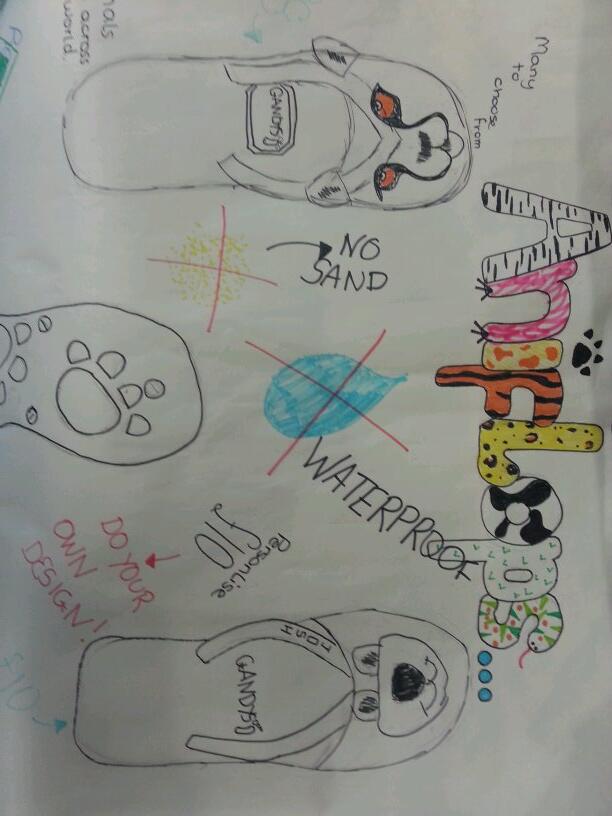 Leeds was also visited this week with Roundhay School hosting the Stationary Pencil Case TNEC event. Throughout the day pupils came up with intuitive ideas and we were all really impressed. The winners from Roundhay shall be at the finals in July.
Also don't forget, if your team didn't win enter our facebook competition at 'https://www.facebook.com/nationalenterprisechallenge' and submit a picture of your poster along with a description of why you should win and the team with the most likes will be coming to the finals free of charge! So get sharing!
Best of luck to all entrants.
AJ